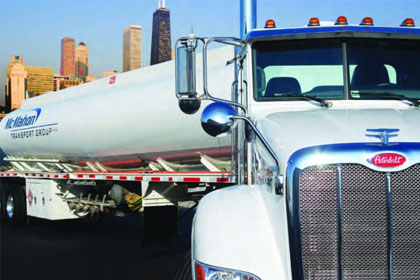 Who We Are
Digital Fuel Solutions was developed by John McMahon of McMahon Transport Group, LLC. John spent the first 25 years of his career not only managing operations and dispatching, but also working in the field driving and delivering fuel in the bustling Chicago/Northern Indiana market. Through these experiences John realized that there was a better, more efficient way to manage the many different facets of the industry.
In 1999, John developed his first dispatching solution on Microsoft Excel. The following year, he built his second version on Microsoft Access, and continued to update this for versions three through five. The sixth and current version of DFS went fully active in 2007 and has excelled in every task. These years of dedication ensure that the final product is of the highest quality and is as easy to use as possible. For more information on what Digital Fuel Solutions can do for your company, please visit the Products & Services portion of our website.
Our customer base is constantly growing and includes such distributors as World Fuel Services, Texor Petroleum, Graham Oil, and Parent Petroleum, along with their haulers. Digital Fuel Solutions currently handles over 13,000 active gas stations and fueling locations. Every year, DFS processes over three billion gallons of fuel nationally, and that number is constantly growing.
Digital Fuel Solutions received the Innovator of the Month Award from the Commercial Carrier Journal for January of 2010. This award recognizes trucking operations that have demonstrated true innovation in trucking management.